NEW PERSPECTIVE IN THE LEADERSHIP VALUES BASED ON BUGIS CULTURES IN "P" RESTAURANT
Jerry Rudi Lamat

Fakultas Bisnis dan Ekonomika Universitas Surabaya, Surabaya-Indonesia

Wiyono Pontjoharyo

Fakultas Bisnis dan Ekonomika Universitas Surabaya, Surabaya-Indonesia

Noviaty Kresna Darmasetiawan

Fakultas Bisnis dan Ekonomika Universitas Surabaya, Surabaya-Indonesia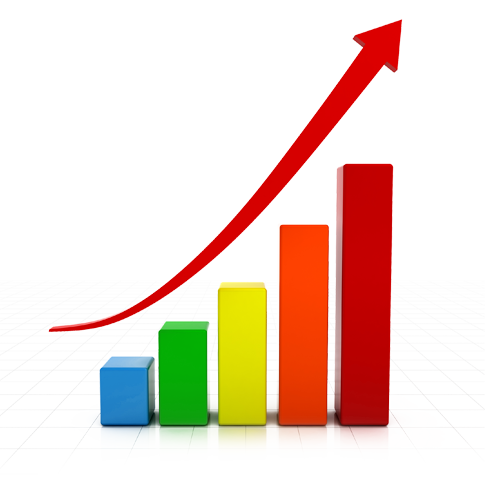 Abstract Views:
91 times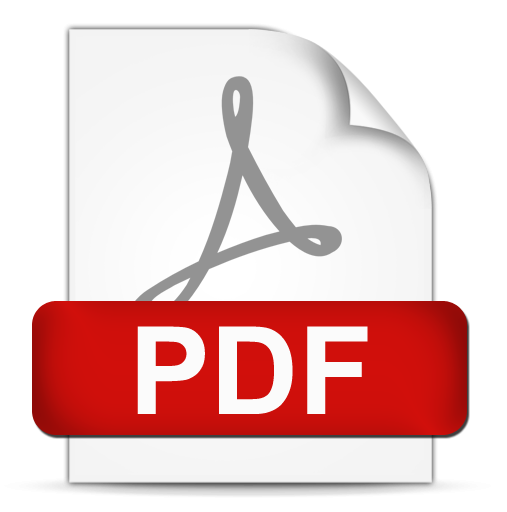 PDF Downloads:
65 times
Keywords:
bugis culture, leadership, values, SMEs., budaya bugis, kepemimpinan, nilai, UKM
Abstract
Abstract
Purpose
This study aims to explore the Bugis leadership values in the small business "P" restaurant. The factors under study that are the Bugis values, SMEs, and the leadership values.
Design / methodology / approach
Semi-structured interviews and observations are used to collect the research data. "P" restaurant owner asked to explain the culture in the restaurant when the owner led the restaurant. Employees are asked to assess their leaders regarding perceptions about the characteristics of their leaders.
Findings
The results showed that the theory of cultural leadership can be applied in Indonesia. In this case the culture of leadership can be associated with leadership values
Originality
This research applies the value of Bugis culture in "P" restaurant as an effort to find out the appropriate leadership values factors based on culture, where Bugis culture and leadership values are the most important factors in determining the right leadership for effectiveness in a SMEs.
Keywords: bugis culture, leadership, values, SMEs.
Abstrak Tujuan
Penelitian ini bertujuan untuk mengeksplorasi nilai-nilai kepemimpinan Bugis di restoran "P" bisnis kecil. Faktor-faktor yang diteliti adalah nilai-nilai Bugis, UKM, dan nilai kepemimpinan.
Desain / metodologi / pendekatan
Wawancara dan observasi semi-terstruktur digunakan untuk mengumpulkan data penelitian. Pemilik restoran "P" diminta menjelaskan budaya di restoran ketika pemilik memimpin restoran. Karyawan diminta menilai pemimpin mereka tentang persepsi mereka tentang karakteristik pemimpin mereka.
Temuan
Hasil penelitian menunjukkan bahwa teori kepemimpinan budaya dapat diterapkan di Indonesia. Dalam hal ini budaya kepemimpinan dapat dikaitkan dengan nilai-nilai kepemimpinan.
Orisinalitas
Penelitian ini menerapkan nilai budaya Bugis di restoran "P" sebagai upaya untuk mengetahui faktor gaya kepemimpinan yang tepat berdasarkan budaya, di mana budaya Bugis dan nilai kepemimpinan adalah faktor paling penting dalam menentukan kepemimpinan yang tepat untuk efektivitas dalam UKM.
Kata kunci: budaya bugis, kepemimpinan, nilai, UKM.
Downloads
Download data is not yet available.
References
Abdullah, H. (1985). Manusia Bugis Makassar.
Aggadwita, G., & Mustafid, Q. Y. (2013). Identification of factors influencing the performance of small medium enterprises (SMEs). Bandung, Indonesia: Elsevier.
Artharini, D. (2014, 04 24). UKM, motivasi, dan budaya kerja. Retrieved from Kompasiana: www.kompasiana.com.
Bruno, L. F., & Lay, E. G. (2007). Personal Values and Leadership Effectiveness. Brazil: Elsevier.
Darmasetiawan , N. K., Widjaja, L. K., & Lijie, H. (2018). Communication strategies in improving agricultural society's value and participation. Surabaya, Indonesia and Guangxi Zhuangzuzizhiqu, China: Atlantis Press.
Frost, J. (2014). Values based leadership. United Kingdom: Emerald.
Gupta, V., & Levenburg, N. (2012). Cultures, ideologies and family business. USA: emerald.
Iscan, O. F., Ersari, G., & Naktiyok, A. (2014). Effect of Leadership Style on Perceived Organizational Performance and Innovation: The Role of Transformational Leadership beyond the impact of Transactional Leadership-an Application among Turkish SME's. Turki: Elsevier.
Jogulu, U. D. (2010). Culturally-linked leadership styles. Burwood, Australia: Emerald.
Kussudyarsana, K., Soepatini, S., & Maimun, M. H. (2019). Examining formal and relational governance in family small medium enterprises evidence from indonesia. Surakarta, Indonesia and Darwin, Australia: Emerald.
Lee, E. J., Almanza, B. A., Jang, S., Nelson, D. C., & Ghiselli, R. F. (2013). Does transformational leadership style influence employees attitudes toward food safety practices? Orlando, USA: Elsevier.
Mansyur. (2016). Migrasi dan jaringan ekonomi suku Bugis diwilayah tanah bumbu, keresidenan Borneo bagian selatan dan timur, 1930-1942. 25-39.
Mesu, J., Sanders, K., & Riemsdijk, M. v. (2015). Transformational leadership and organisational commitment in manufacturing and service small to medium-sized enterprises the moderating effects of directive and participative leadership. Netherlands, Australia: Emerald.
Nurhaeda. (2018). Revitalisasi nila-nilai pappaseng sebagai kearifan lokal masyarakat Bugis: konseling eksistensial. Semarang: Unipma.
Passakonjaras, S., & Hartijasti, Y. (2019). Transactional and transformational leadership: a study of Indonesian managers. Bangkok, Depok: Emerald.
Prabowo, M. A. (2018). Akuntansi dalam kebudayaan Bugis. Kota Tua.
Prabowo, M. A., & Mulya, H. (2018). Construction of ethic code of public accountant of value of bugis culture. IJABIM.
Putra, E. D., & Cho, S. (2018). Characteristics of small business leadership from employees perspective: a qualitative study. Hong kong, USA: Elsevier.
Reave, L. (2005). Spiritual values and practices related to leadership effetiveness. Rhesa, M. (2017). Manifestasi siri bagi pemimpin bugis. Yogyakarta: UGM.
Sandstorm, J. K., & Reynolds, D. E. (2019). Leading a successful hotel: A look at the general manager's ability to utilize multiple leadership styles. USA: Elsevier.
Shatalebi, B., & Yarmohammadian, M. H. (2011). Value based leadership paradigm. Iran: Elsevier.
Statistik, B. P. (2018, 10 29). Jawa mendominasi 40 persen suku bangsa di indonesia.
Retrieved from katadata: www.databoks.katadata.co.id
Tanjung, A. (2019, 03 20). Budaya Sipakatu, Sipakainge, Sipakalebbi, Pelestarian budaya lokal Bugis. Retrieved from Kompasiana: www.kompasiana.com
Tyssen, A. K., Wald, A., & Spieth, P. (2013). The Challenge of transactional and transformational leadership in projects. France: Elsevier.
Wong-Mingji, D. J., Kessler, E. H., Khilji, S. E., & Gopalakrishnan, S. (2014). Cross-cultural comparison of cultural mythologies and leadership patterns. cross county perspective.
Yousaf, N. (2017). A case against transformational leadership. Copenhagen, Denmark: Emerald.
Yuckl, G. (2013). Leadership in Organizations. New York: Pearson.
Yusuf , M. (2013). Relevansi nilai-nilai budaya bugis dan pemikiran ulama bugis . studi atas pemikirannya dalam tafsir berbahasa bugis karya MUI sulsel.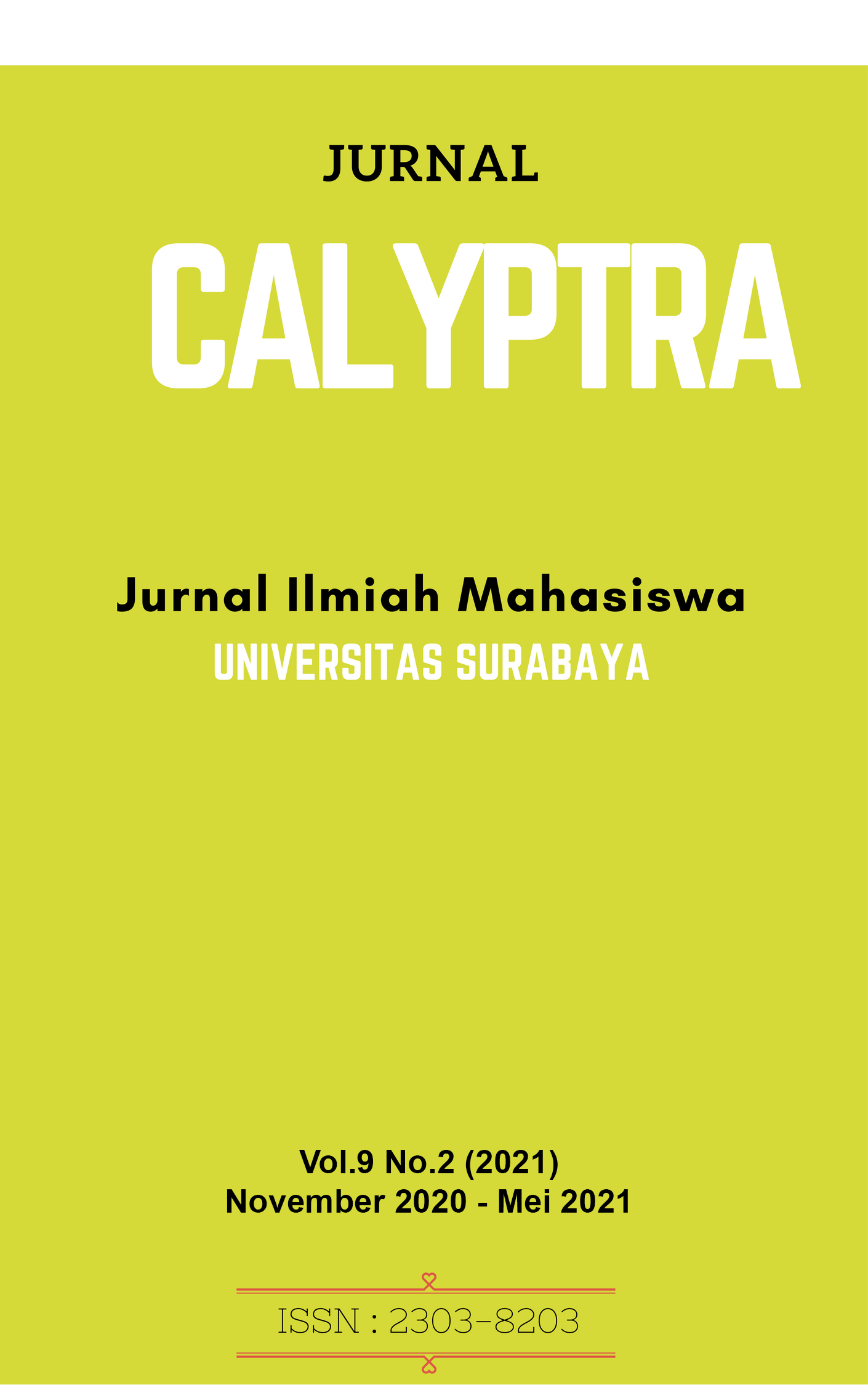 Section
BIDANG BISNIS DAN EKONOMIKA
Articles published in CALYPTRA are licensed under a Creative Commons Attribution-ShareAlike 4.0 International license. You are free to copy, transform, or redistribute articles for any lawful purpose in any medium, provided you give appropriate credit to the original author(s) and the journal, link to the license, indicate if changes were made, and redistribute any derivative work under the same license.
Copyright on articles is retained by the respective author(s), without restrictions. A non-exclusive license is granted to CALYPTRA to publish the article and identify itself as its original publisher, along with the commercial right to include the article in a hardcopy issue for sale to libraries and individuals.
By publishing in CALYPTRA, authors grant any third party the right to use their article to the extent provided by the Creative Commons Attribution-ShareAlike 4.0 International license.