PERANCANGAN BALANCED SCORECARD – LEARNING AND GROWTH PERSPECTIVE UNTUK MENCAPAI SUSTAINABLE GROWTH DI PT. YAMAHA INDONESIA MOTOR MANUFACTURING – BALI
Wenny Yohanes

Jurusan Akuntansi Fakultas Bisnis dan Ekonomika Universitas Surabaya

Wiyono Pontjoharyo

Jurusan Akuntansi Fakultas Bisnis dan Ekonomika Universitas Surabaya
Abstract
Perkembangan yang terjadi di dalam dunia bisnis mengakibatkan persaingan menjadi semakin ketat. Ketatnya persaingan ini juga dialami Yamaha, yang merupakan salah satu badan usaha terbesar di Indonesia yang bergerak di bidang industri sepeda motor. Ketatnya persaingan ini memaksa badan usaha untuk menciptakan keunggulan bersaing untuk dapat menjaga kelangsungan hidup. Di era ekonomi berbasis pengetahuan sekarang ini, peran sumber daya manusia dianggap penting karena terdapat tingkat kebutuhan yang tinggi akan pengetahuan, informasi, serta keahlian yang dimiliki sumber daya manusia. Mengingat pentingnya peran sumber daya manusia di dalam sebuah badan usaha, balanced scorecard khususnya perspektif pembelajaran dan pertumbuhan dianggap sebagai metode yang tepat dalam pengukuran kinerja. Perspektif pembelajaran dan pertumbuhan memberikan gambaran bagaimana seharusnya mengelola sumber daya manusia yang dimiliki agar kompetensi yang dimiliki sumber daya manusia selaras dengan tujuan badan usaha.
Downloads
Download data is not yet available.
References
Kaplan, Robert S. dan David P. Norton. 2000. Balanced Scorecard : Menerapkan Strategi Menjadi Aksi. Jakarta : Erlangga.

________. 2004. Strategy Maps : Converting Intangible Assets Into Tangible Outcomes. Boston. Massachusetts : Harvard Business School Press.

Niven, Paul R. 2006. Balanced Scorecards: Step-By-Step, Maximizing Performance and Maintaining Result. John Wiley & Sons.

Mujarudin, Wahyu. 2010. Perubahan Peran dan Transformasi Fungsi Sumber Daya Manusia dalam Mewujudkan Good Corporate Governance dan Corporate Social Responsibility. (http://www.google.com/url?sa=t&rct=j&q=transformasi+tugas+manajemen+sdm+pdf&source=web&cd=1&cad=rja&ved=0CCoQFjAA&url =http%3A%2F%2Fmajour.maranatha.edu%2Findex.php
%2Fjurnalmanajemen%2Farticle%2Fview%2F180
%2Fpdf&ei=eXcUfPIH8HWkAWbxIGABA&usg=AFQjCNHQQbB9vr7qJehQUtBfPMf7GvBFQ&bvm=bv.46751780,d.dGI, diakses 22 Mei 2013)

Porter, M.E. 2008. Competitive Advantage : Creating and Sustaining Superior Performance. Simon and Schuster.

Sardjana, Djaja. 2012. Manajemen Pembebas : "Knowledge Management" di Era Ekonomi Berbasis Pengetahuan. (http://blogs.itb.ac.id/djadja/tag/human-capital-management/, diakses pada 21 Mei 2013)

Sindhu. 2009. Strategi Yamaha Mengelola Krisis. (http://sindhuyoga.blogspot.com/2009/06/strategi-yamaha-mengolahkrisis. html, diakses 17 Mei 2012)

________. 2011. Honda-Yamaha Masih Rajai Pasar Motor Indonesia. (http://www.wartakota.co.id/read/news/36197, diakses 17 Mei 2012)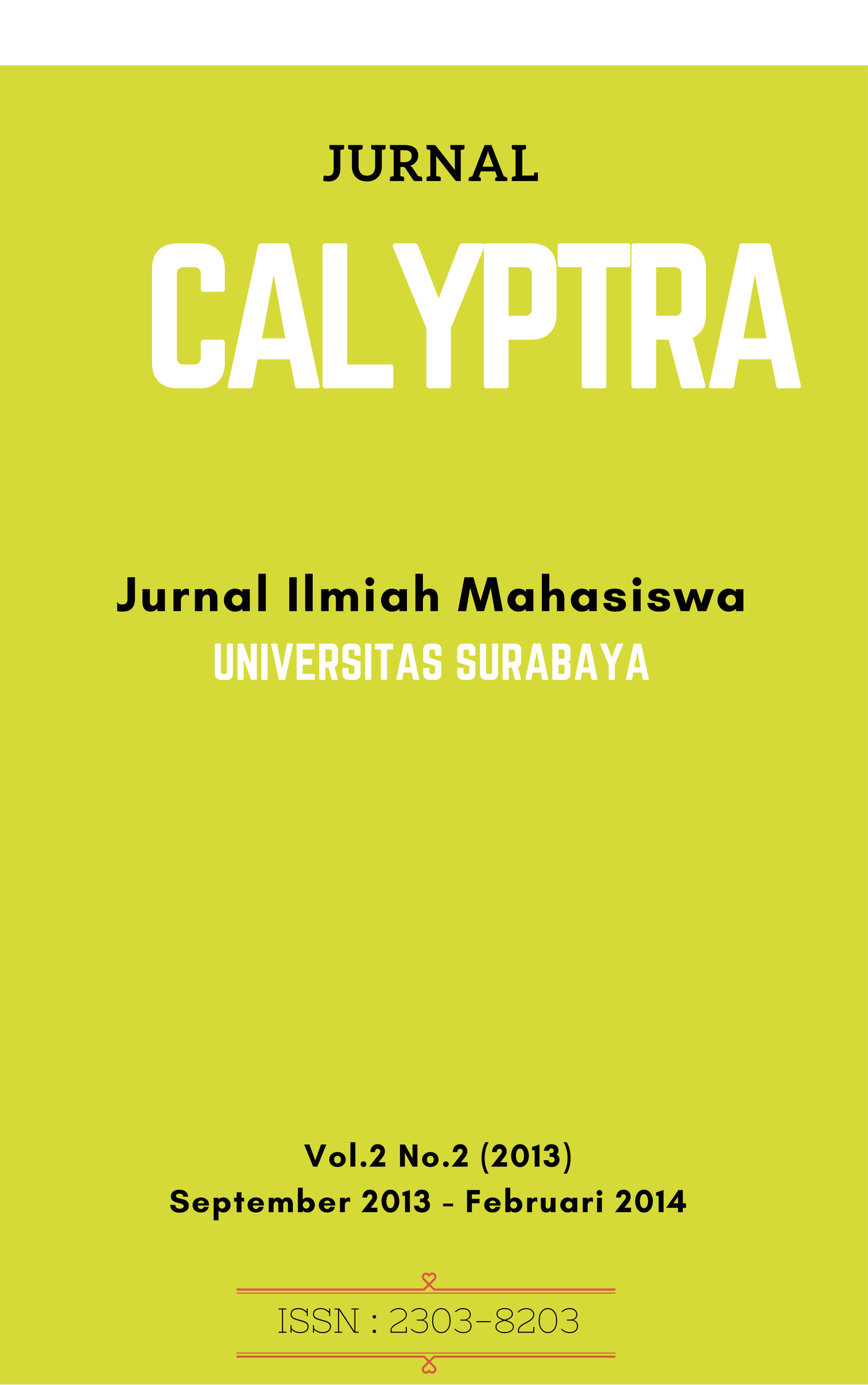 How to Cite
YOHANES, Wenny; PONTJOHARYO, Wiyono. PERANCANGAN BALANCED SCORECARD – LEARNING AND GROWTH PERSPECTIVE UNTUK MENCAPAI SUSTAINABLE GROWTH DI PT. YAMAHA INDONESIA MOTOR MANUFACTURING – BALI.
CALYPTRA
, [S.l.], v. 2, n. 2, p. Hal. 1 - 11, sep. 2013. ISSN 2302-8203. Available at: <
http://journal.ubaya.ac.id/index.php/jimus/article/view/459
>. Date accessed: 20 apr. 2018.
Section
Bidang Akuntansi (AK)