Current Issue
Vol. 15 No. 2 (2022): Volume 15, No.2, September 2022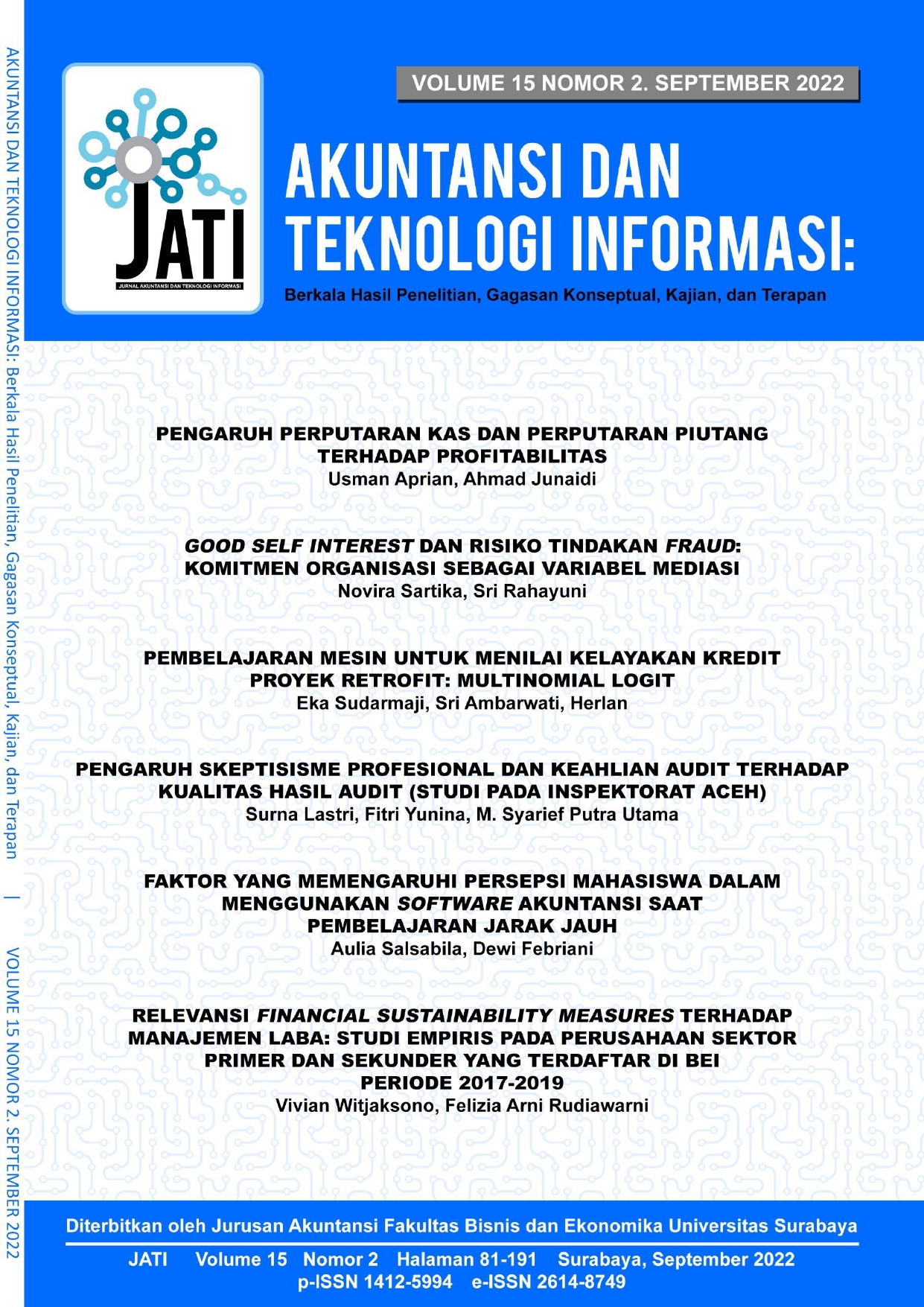 Jurnal Akuntansi dan Teknologi Informasi (JATI) is published by Accounting Department of the University of Surabaya's Faculty of Business and Economics. JATI contains articles on research and studies on accounting science and information technology. JATI is published on 2 (two) periods of March and September.
Fields of Study: Financial Accounting, Social Accounting, Management Accounting, Behavioral Accounting, Auditing, Taxation, Spiritual and Sharia Accounting, Accounting Education, Corporate Governance, Accounting and Management Information System.
Full Issue
View All Issues
Jurnal Akuntansi dan Teknologi Informasi (JATI) is an open-access journal with p-ISSN 1412-5994 and e-ISSN 2614-8749. The Editors invite writers and experts to publish and share their ideas through scientific and empirical research in the fields of accounting, business, and information systems. The main objective of this publication is to improve theory, concept, and practice in accounting and information technology. Dissemination of research will enable young researchers and practitioners to present and share their scientific empirical findings. We will be the bridge between theory and practice in accounting and business.
The participation of well-known national experts in the editorial board guarantees the sustainability and quality of publications as a contribution to the development of management and business research on a national and international scale. JATI will be published semiannually (March and September) and contains ten empirical studies, preferably in English. This will make it possible to introduce the latest empirical research findings to practitioners and academics. The journal will be interesting for both academics and practitioners. The journal is intended for researchers, lecturers, undergraduate and postgraduate students, and practitioners.