FAKTOR-FAKTOR YANG MEMPENGARUHI KEGIATAN LOGISTIK PADA SWALAYAN BONNET, PAPAYA DAN TALIA (MULTIPLE CASE STUDY)
Stevanus Soegiono

Jurusan Magister Manajemen Fakultas Bisnis dan Ekonomika Universitas Surabaya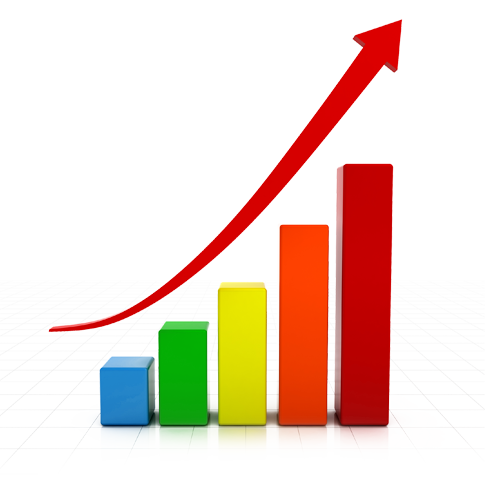 Abstract Views:
347 times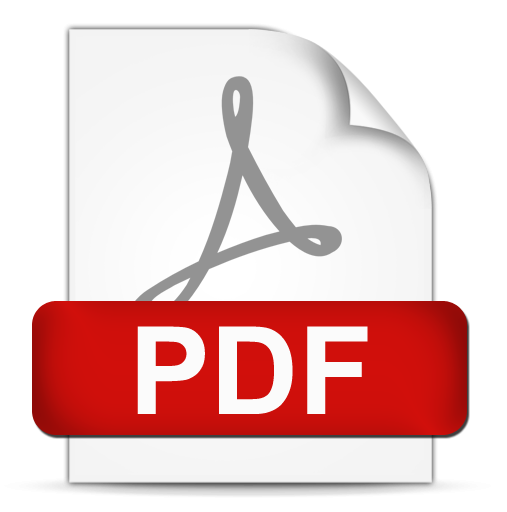 PDF - FULL TEXT Downloads:
5308 times
Keywords:
Logistik, Perencanaan, Pengadaan, Penyimpanan, Pengendalian
Abstract
Penelitian kali bertujuan untuk mengetahui apakah faktor yang mempengaruhi kebijakan logistik di swalayan khususnya di swalayan Talia, Papaya, dan Bonnet di kota Surabaya. Untuk mengetahui hal tersebut dilakukanlah penelitian untuk mengetahui faktor apa sajakah yang dilakukan dalam penentuan kebijakan dalam logistik. Penelitian ini menggunakan pendekatan multiple case study untuk mengetahui perbedaan dan persamaan antara ketiga swalayan tersebut. Penelitian ini merupakan  penelitian kualitatif  dengan sumber data didapatkan dari hasil observasi, dan wawancara. Dalam penelitian ini akan dibahas tentang bagaimana kegiatan logistik dalam swalayan Talia, Papaya, dan Bonnet. Kegiatan logistik meliputi kegiatan perencanaan, pengadaan, penyimpanan, dan pengendalian. Dalam perencanaan dalam supermarket dipengaruhi oleh  analisa hasil penjualan (sales analysis), analysis market supply dan target yang ditentukan oleh pihak atasan. Pengadaan dalam swalayan dipengaruhi oleh stok barang, klasifikasi barang (fast/slow moving), waktu order (ordering time), dan seasonal stock. Penyimpanan dipengaruhi oleh proses penyimpanan, dan perbedaan penyimpanan (perisable goods/non perisable goods). Pengendalian dipengaruhi oleh stock control, inventory supply, dan quality control. 
Downloads
Download data is not yet available.
References
Aditama, T.Y. 2003. Manajemen Administrasi Rumah Sakit. edisi kedua. Jakarta: Penerbit Universitas Indonesia Press.

Assauri, Sofjan. 1993, Manajemen Produksi. Edisi Ketiga. Jakarta: Lembaga Penerbit Fakultas Ekonomi Universitas Indonesia.

Babbie, E. 1992. The Practical of Social Research,Sixth Edition. Belmont, California Wadsworth Publishing Company.

Ballou, R. H. 1992. "Business logistics management" 3rd. edition. Prentice-Hall. Englewood Cliffs.

Bambang Riyanto. 2008. Dasar-dasar Pembelanjaan Perusahaan. Yogyakarta: Penerbit GPFE.

Berman, Barry and Joel R. Evans. 2001. Retail management: A strategic approach. 8th edi-tions. Upper Saddle River: Pretice Hall Intl., Inc.

Bienstock, C.C., Mentzer, J.T. and Bird, M.M. 1997. Measuring physical distribution service quality. Vol. 25 No. 1, pp. 31-44. Journal of the Academy of Marketing Science.

Bowersox, Donald J. 1986. Logistical Management. Prentice Hall PTR.

Brierley, Sean. 2003. The Advertising Handbook. Routledge. New York.

Buchari, Alma. 2006. Pemasaran dan Pemasaran Jasa. Alfabeta. Bandung.

Council of Logistics Management. 1998. Definition of Logistics. .

Creswell, J.W. 1998. Qualitative inquiry and research design: Choosing among five traditions, California: Sage publication Inc. Thousand Oaks.

Crisandi, Randy. 2009. Pengelolaan Persediaan Buah-buahan Juice dengan menggunakan Metode P untuk Meminimasi Total Persediaan (Studi Kasus di REN'S BERRY), Skripsi, Bandung: Universitas Parahyangan.

Deming, W.E. 1982. Out of the Crisis-Quality,Productivity,and competitive Position. Cambridge University Press.

Dunne, P.M., and Lusch, F.R. 2005. Retailing. Fifth Edition. South Western: Thomson Corporation.

Dunne, P.M and Lusch,F. R. 2008. Retailing. Sixth Edition. USA:Thompson Higher Education.

Dwiantara, L dan Sumarto, RH. 2004. Manajemen Logistik. Jakarta:Grasindo.

Feigenbaum, A.V. 1991. Total Quality Control. New York: McGraw-Hill.

Gaspersz, Vincent. 1998. Production Planning and Inventory Control. Jakarta: Gramedia Pustaka Utama.

Gitosudarmo, Indriyo. 1998. Sistem Perencanaan dan Pengendalian Produksi. Edisi Kedua. Yogyakarta:Penerbit BPFE.

ryna, Frank .M. 2001. Quality Planning and Analysis (From Product Development Through Use), 4thed., New York: McGraw-Hill.

Hansen and Mowen,. 2001. Manajemen Biaya, Buku II, Terjemahan Benyamin Molan, Jakarta: Penerbit Salemba Empat.

Indef, 2007. Kajian Dampak Ekonomi Keberadaan Hypermarket terhadap Ritel/ Pasar Tradisional: Ringkasan Eksekutif . Kerjasama dengan Puslitbang Perdagangan Dalam Negeri Departemen Perdagangan RI.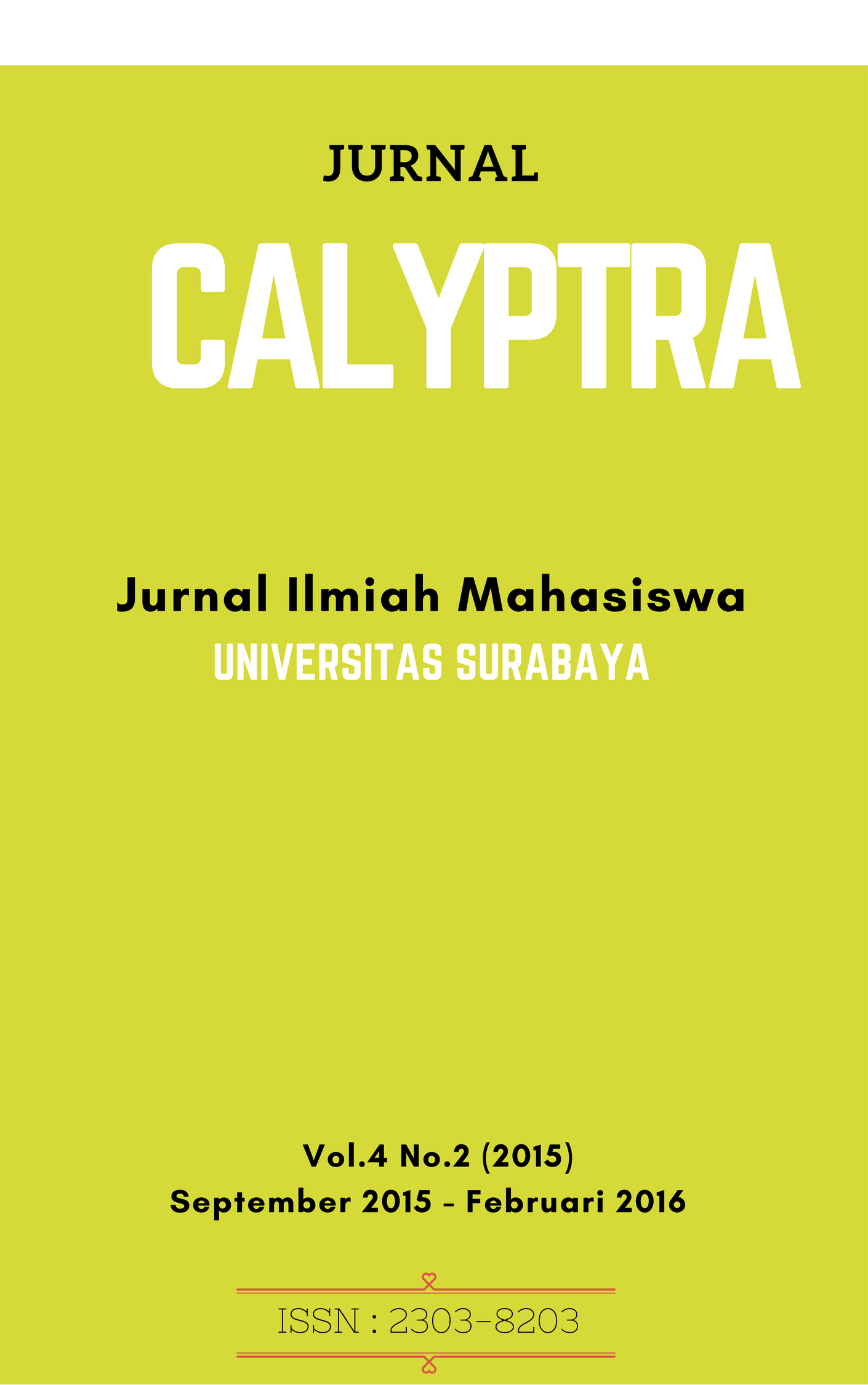 Section
Bidang Magister Manajemen (MM)
Articles published in CALYPTRA are licensed under a Creative Commons Attribution-ShareAlike 4.0 International license. You are free to copy, transform, or redistribute articles for any lawful purpose in any medium, provided you give appropriate credit to the original author(s) and the journal, link to the license, indicate if changes were made, and redistribute any derivative work under the same license.
Copyright on articles is retained by the respective author(s), without restrictions. A non-exclusive license is granted to CALYPTRA to publish the article and identify itself as its original publisher, along with the commercial right to include the article in a hardcopy issue for sale to libraries and individuals.
By publishing in CALYPTRA, authors grant any third party the right to use their article to the extent provided by the Creative Commons Attribution-ShareAlike 4.0 International license.