PENGARUH CORPORATE GOVERNANCE TERHADAP EARNINGS MANAGEMENT SEBELUM DAN SETELAH IFRS
Yulika Leovany

Jurusan Akuntansi Fakultas Bisnis dan Ekonomika Universitas Surabaya

Yie Ke Feliana

Jurusan Akuntansi Fakultas Bisnis dan Ekonomika Universitas Surabaya
Abstract
Penelitian ini bertujuan untuk menguji apakah terdapat perbedaan efektivitas dari ukuran dewan komisaris, keberadaan dewan komisaris independen, dan keberadaan komite audit dengan latar belakang keuangan dalam mengurangi kecenderungan earnings management. Dalam penelitian ini, earnings management menggunakan proksi AWCA (Abnormal Working Capital Accruals) dan SPOS (Small Positive Earnings). Penelitian ini merupakan penelitian kuantitatif dengan menggunakan metode analisis regresi linier berganda. Penelitian ini mengunakan sampel badan usaha sektor manufaktur yang terdaftar di Bursa Efek Indonesia periode 2009-2012. Jumlah data yang digunakan dalam penelitian ini sebanyak 292 badan usaha. Berdasarkan hasil pengujian, ditemukan bahwa ukuran dewan komisaris dan keberadaan komite audit dengan latar belakang keuangan tidak mampu mengurangi kecenderungan earnings management. Bahkan, justru meningkatkan earnings management setelah IFRS. Keberadaan dewan komisaris independen juga tidak berpengaruh signifikan dalam mengurangi kecenderungan earnings management. Selain itu, ditemukan pula adanya hubungan yang signifikan negatif antara persentase kepemilikan saham oleh pemegang saham utama dengan SPOS (proksi earnings management). Ini menunjukkan bahwa persentase kepemilikan saham yang besar oleh pemegang saham utama dapat mengurangi kecenderungan earnings management.
Downloads
Download data is not yet available.
References
Barth, E.M., W.R. Landsman., & M.H Lang. 2008. International Accounting Standards and Accounting Quality. Journal of Accounting Research,4, 1-55.

Cang, Y., Chu. Y., & Lin, T.W. 2014. An Exploratory Study of Earnings Management Detectability, Analyst Coverage, and The Impact of IFRS Adoption:Evidence from China. Journal of Accounting Public Policy, 33, 356-357.

Daske, H., & G. Gebhardt. 2006. International Financial Reporting Standards and Experts' Perceptions of Disclosure Quality. ABACUS,Vol. 2,No.3, 1-39.

Iqbal, A., & N. Strong. 2010. The Effect of Corporate Governance on Earnings Management Around UK Rights Issues. International Journal of Managerial Finance, Vol. 6, No. 3, 168 – 189.

Leuz,C., D. Nanda., & P.D. Wysocki. 2003. Earnings Management and Investor Protection - An International Comparison. Journal of Financial Economics 69, 505 – 527.

Liu, C., C. Y. Yuen., L. J. Yao., & S.H. Chan. 2014. Differences in Earnings Management Between Firms Using US GAAP and IAS/IFRS. Review of Accounting and Finance, Vol. 13, No. 2, 134 – 155.

Liu, Q., & Z.J. Lu. 2007. Corporate Governance and Earnings Management in The Chinese Listed Companies: A Tunneling Perspective. Journal of Corporate Finance , 13, 881 – 906.

Lin, F., & S.F. Wu. 2014. Comparison of Cosmetic Earnings Management for The Developed Markets and Emerging Markets: Some Empirical Evidence from The United States And Taiwan. Economic Modelling, 36, 466 – 473.

Marra, A., P.Mazzola., & A. Prencipe. 2011. Board Monitoring and Earnings Management Pre- and Post- IFRS. The International Journal of Accounting, 46, 205 – 230.

Rahman, R.A., F. Haneem,. & M. Ali. 2006. Board, Audit Committee, Culture and Earnings Management: Malaysian Evidence. Managerial Auditing Journal, Vol. 21, No. 7, 783 – 804.

Shleifer A., & R.W. Vishny. 1986.Large Shareholders and Corporate Control. Journal of Political Economy 94, 461 – 488.

Wang., Y., & M. Campbell. 2012. Corporate Governance, Earnings Management, and IFRS: Empirical Evidence from Chinese Domestically Listed Companies. Advances in Accounting, incorporating Advances in International Accounting, 28, 189 – 192.

Zeghal, D., S. Chtourou, & Y.M. Sellami. 2011. An Analysis of The Effect of Mandatory Adoption of IAS/IFRS on Earnings Management. Journal of International Accounting, Auditing, and Taxation, 20, 61 – 72.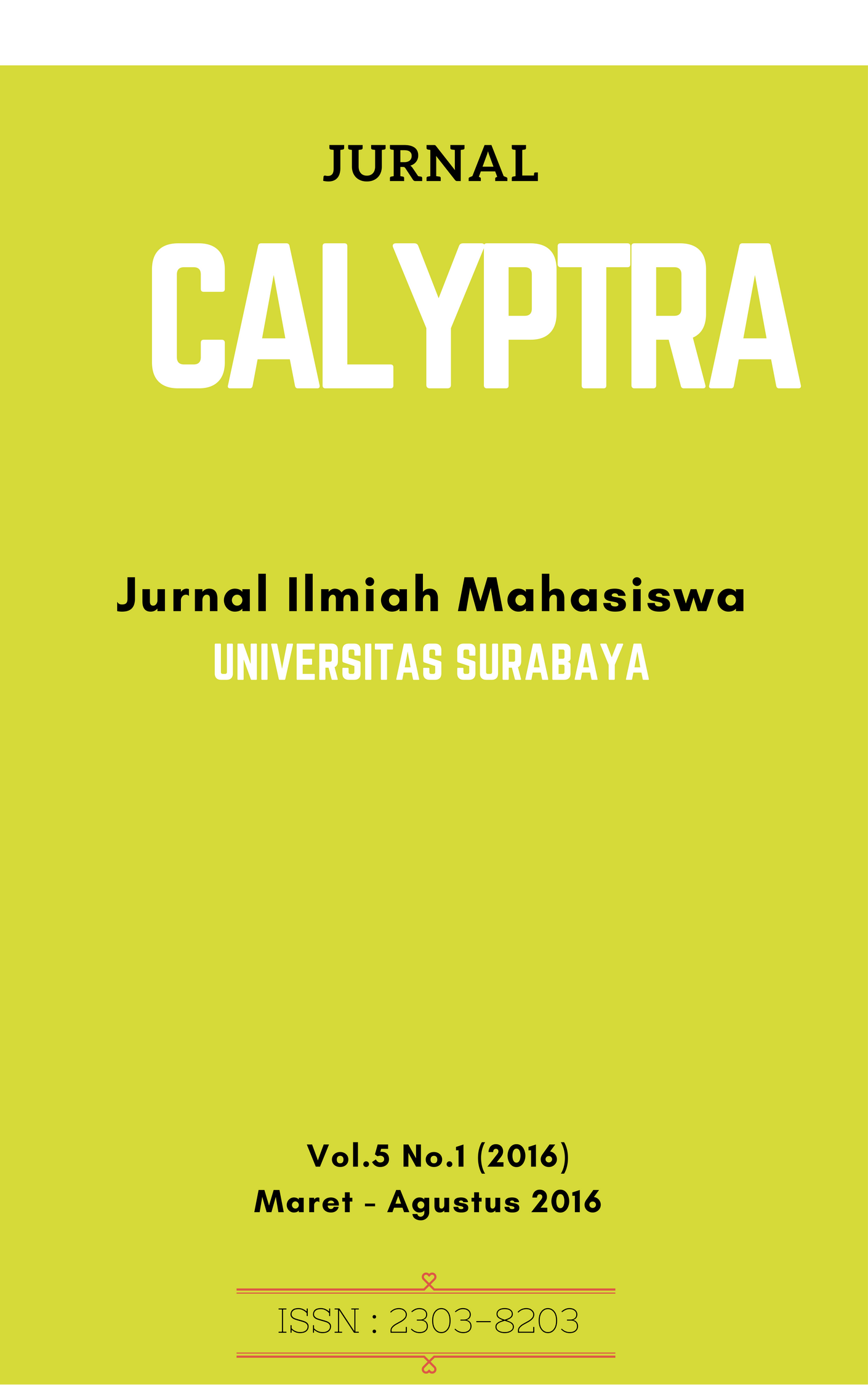 Section
Bidang Akuntansi (AK)