PENGARUH PERSEPSI MAHASISWA TERHADAP PEMILIHAN JURUSAN AKUNTANSI
(Studi Kasus pada Mahasiswa Fakultas Bisnis dan Ekonomika Universitas Surabaya)
Gabriella Valentina Erwanto

Jurusan Akuntansi Fakultas Bisnis dan Ekonomika Universitas Surabaya

Yie Ke Feliana

Jurusan Akuntansi Fakultas Bisnis dan Ekonomika Universitas Surabaya

Yenny Sugiarti

Jurusan Akuntansi Fakultas Bisnis dan Ekonomika Universitas Surabaya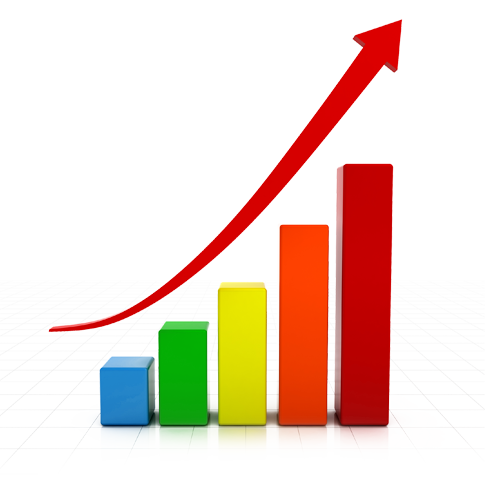 Abstract Views:
207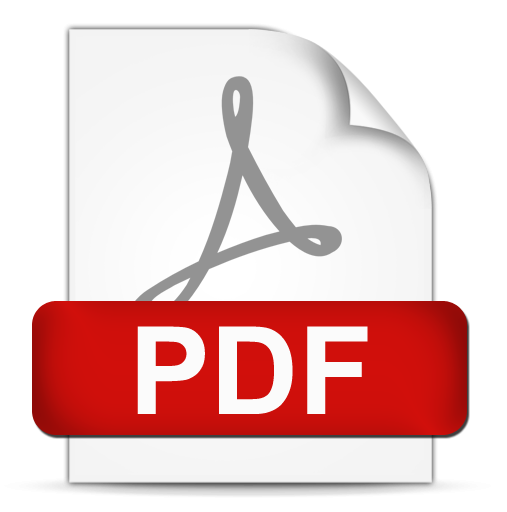 PDF - FULL TEXT Downloads:
141
Keywords:
Persepsi, Akuntansi, Profesi Akuntan, Kuliah di Jurusan Akuntansi, Pilihan Mahasiswa
Abstract
Penelitian ini bertujuan untuk menggali lebih dalam mengenai persepsi mahasiswa yaitu mahasiswa jurusan akuntansi dan mahasiswa jurusan non akuntansi Universitas Surabaya terkait profesi akuntan dan kuliah di jurusan akuntansi terhadap pilihan mereka untuk masuk jurusan akuntansi. Regresi logistik dan ANOVA dipergunakan sebagai metode untuk menguji hipotesis. Penelitian ini menggunakan sampel sebanyak 597 mahasiswa baru Fakultas Bisnis dan Ekonomika tahun angkatan 2014 Universitas Surabaya. Hasil penelitian ini menunjukkan bahwa persepsi mahasiswa mengenai profesi akuntan berpengaruh signifikan positif terhadap pilihan mahasiswa untuk masuk akuntansi. Sedangkan untuk kuliah di jurusan akuntansi menunjukkan bahwa persepsi mahasiswa mengenai kuliah di jurusan akuntansi tidak berpengaruh signifikan terhadap pilihan mahasiswa untuk masuk jurusan akuntansi. 
Downloads
Download data is not yet available.
References
Allen, Cheryl L. 2004. Business students' perception of the image of accounting. Managerial Auditing Journal, Vol. 19 Iss 2 pp. 235 – 258.

Bawono, Icuk R., Mochamad Novelsyah, dan Arum Lutfia. 2006. Persepsi Mahasiswa Jurusan Akuntansi Reguler dan Non Reguler Tentang Pendidikan Profesi Akuntansi. Jaai Volume 10 No.2, Desember 2006 : 185-193.

Campbell, Steven V., Tatyana Baronina., and Barbara P Reider. 2003. Using Expectancy Theory to Assess Group-Level Differences in Student Motivation : A Replication in the Russian Far East. Issues in Accounting Education Vol. 18, No.2 pp.125-136

Chan, Andi S. 2012. Analisis Faktor-faktor yang Mempengaruhi Pemilihan Karir menjadi Akuntan Publik oleh Mahasiswa Jurusan Akuntansi. Jurnal Ilmiah Mahasiswa Akuntansi-Vol1, No.1, Januari 2009.

Comunale, C.L., Sexton, T. R., and Gara, S. C. 2006. Professional ethical crises : A case study of accounting majors. Managerial Auditing Journal, Vol. 21 Iss 6 pp. 636 – 656.

Efferin, Sujoko., Stevanus Hadi Darmadji, dan Yuliawati Tan. 2008. Metode Penelitian Akuntansi: Mengungkap Fenomena dengan Pendekatan Kuantitatif dan Kualitatif. Edisi pertama. Yogyakarta, Jawa Tengah, Indonesia: Graha Ilmu.

Ghozali, Imam. 2001. Aplikasi Analisis Multivariate dengan Program SPSS. Edisi 2. Semarang.

Ghozali, Imam. 2006. Analisis Multivariate Lanjutan dengan Program SPSS. Edisi 1. Semarang.

Kotler, Philip., Bruce Wrenn., and Norman Shawchuck. 2010. Building Strong Congregations. USA: Autumn House.

Law, Philip., and Desmond Yuen. 2011. A multilevel study of students' motivations of studying accounting. Education + Training, Vol. 54 Iss 1 pp. 50-64.

Lisnisari, Riani N. 2008. Faktor-faktor yang Mempengaruhi Minat Mahasiswa Akuntansi untuk Mengikuti Pendidikan Profesi Akuntan (PPAk). Bridging the Gap between Theory and Practice EDU01-7.

Lunenburg, Fred C. 2011. Expectancy Theory of Motivation: Motivating by Altering Expectations. International Journal of Management, Business, and Administration Volume 15, Number1, 2011.

Minan, Kersna. 2011. Pengaruh Motivasi Terhadap Minat Mahasiswa Akuntansi Mengikuti Pendidikan Profesi Akuntansi (PPAk). Jurnal Keuangan & Bisnis Volume 3 No. 1, Maret 2011.

Prabawati, Th. Ari (Editor). 2010. Panduan Alikatif & Solusi (PAS) : Mengolah Data Statistik Hasil Penelitian dengan SPSS 17.0. Yogyakarta: C.V. Andi Offset.

Priyatno, Duwi. 2009. 5 Jam Belajar Olah Data dengan SPSS 17. Yogyakarta: C.V. Andi Offset.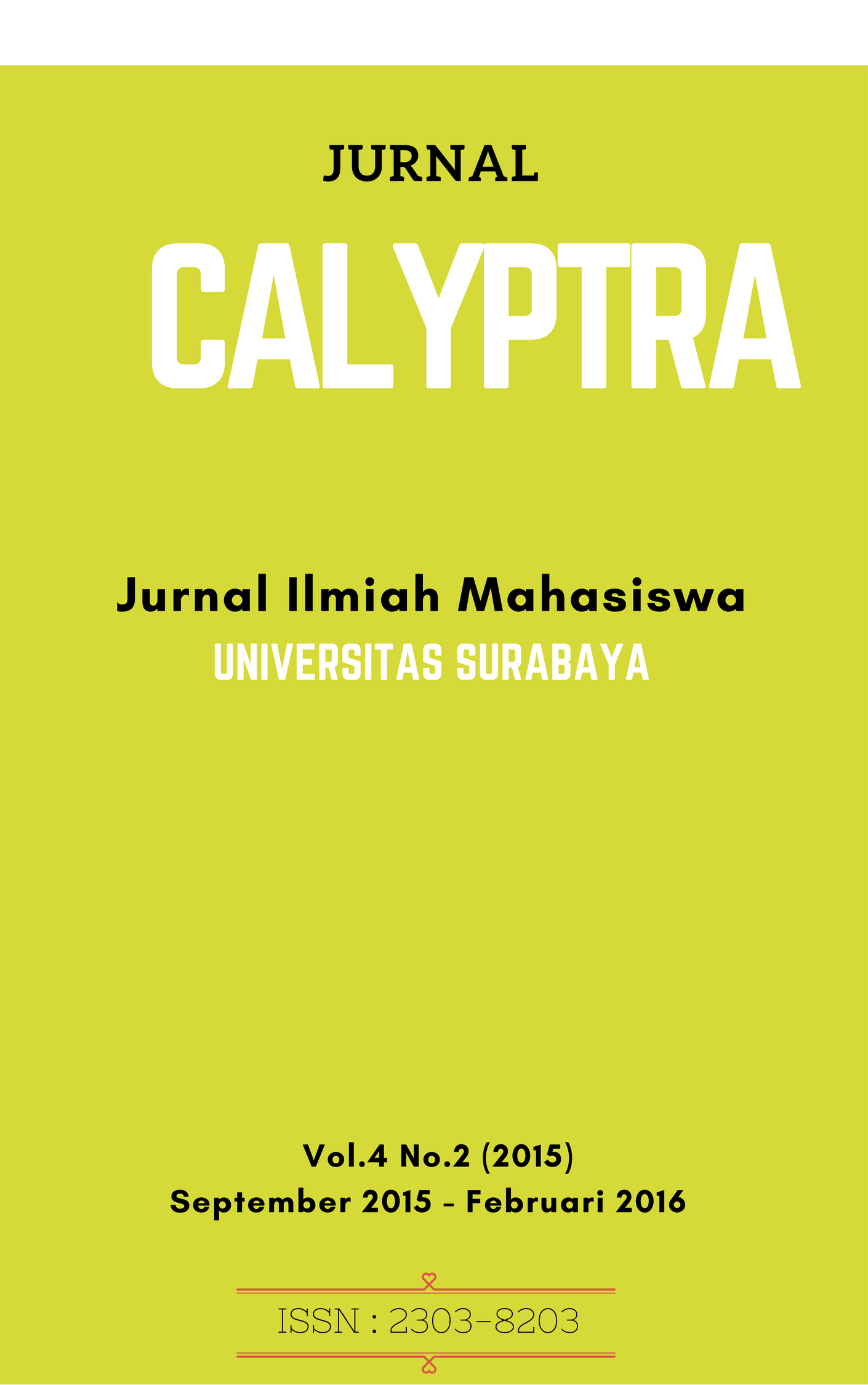 Section
Bidang Akuntansi (AK)
Articles published in CALYPTRA are licensed under a Creative Commons Attribution-ShareAlike 4.0 International license. You are free to copy, transform, or redistribute articles for any lawful purpose in any medium, provided you give appropriate credit to the original author(s) and the journal, link to the license, indicate if changes were made, and redistribute any derivative work under the same license.
Copyright on articles is retained by the respective author(s), without restrictions. A non-exclusive license is granted to CALYPTRA to publish the article and identify itself as its original publisher, along with the commercial right to include the article in a hardcopy issue for sale to libraries and individuals.
By publishing in CALYPTRA, authors grant any third party the right to use their article to the extent provided by the Creative Commons Attribution-ShareAlike 4.0 International license.