ANALISIS EFEKTIVITAS IMPLEMENTASI GOOD CORPORATE GOVERNANCE PADA PT.Z DI SURABAYA
Callysta Soesanto

Jurusan Akuntansi Fakultas Bisnis dan Ekonomika Universitas Surabaya

Yie Ke Feliana

Jurusan Akuntansi Fakultas Bisnis dan Ekonomika Universitas Surabaya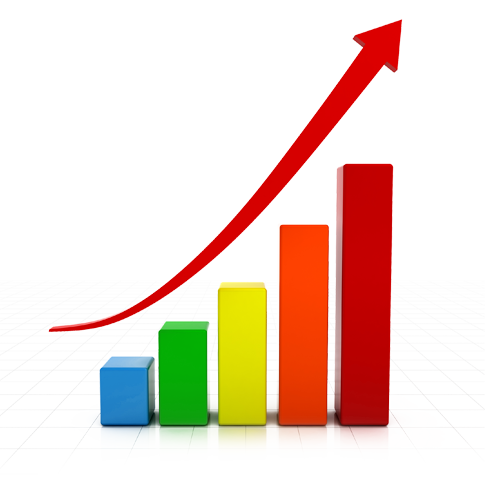 Abstract Views:
393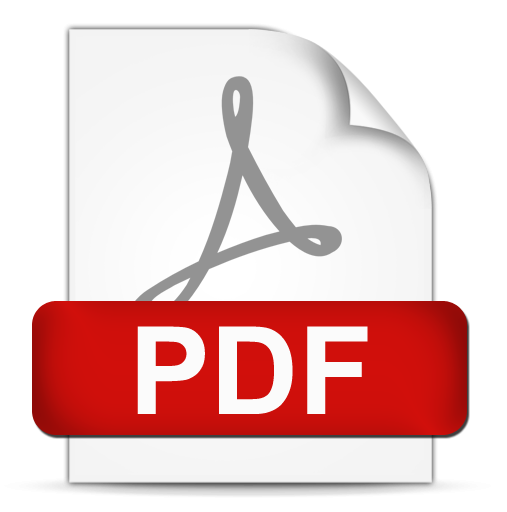 PDF - FULL TEXT Downloads:
398
Keywords:
tata kelola perusahaan yang baik (GCG), transparansi, akuntabilitas, responsibilitas, independensi, kewajaran atau keadilan
Abstract
Penelitian ini adalah penelitian yang dilakukan di sebuah perusahaan yang bergerak di bidang manufaktur di Indonesia. Tujuan dari penelitian ini adalah mendeskripsikan dan menilai implementasi GCG di sebuah perusahaan tertutup di Indonesia serta mekanisme implementasi GCG tersebut. Berdasarkan tujuan penelitian, maka penelitian ini termasuk descriptive research. Penelitian ini dibangun pada keyakinan bahwa dengan diterapkannya GCG pada suatu perusahaan maka perusahaan tersebut memiliki pengelolaan yang lebih baik serta dalam proses implementasinya diharapkan mampu mencapai tujuan dan sasaran yang telah ditetapkan. Pertanyaan penelitian utama dari studi ini adalah apakah dengan implementasi GCG di perusahaan terjadi peningkatan terhadap prinsip-prinsip GCG yang merupakan salah satu kunci sukses perusahaan untuk memberi keuntungan jangka panjang, sekaligus bertahan dalam persaingan bisnis global. Metode pengumpulan data yang digunakan adalah wawancara, dokumentasi, dan observasi. Hasil penelitian ini menunjukan bahwa selama penerapan GCG terjadi peningkatan terhadap kelima prinsip GCG dimana peningkatan signifikan terjadi pada prinsip transparansi, akuntabilitas, dan kewajaran atau keadilan. Selain itu hasil penelitian ini memperlihatkan bahwa motivasi perusahaan untuk menerapkan tata kelola yang baik adalah untuk melaksanakan prinsip  good corporate governance secara utuh,murni untuk restructuring company agar dapat mencapai tujuan perusahaan serta memenuhi harapan seluruh stakeholders perusahaan.
Downloads
Download data is not yet available.
References
Budimanta, Arif.dkk. 2008. Corporate Sosial Responsibility Alternatif Bagi Pembangunan Indonesia. Jakarta: ICSD

Che Haat, M.H., Rahman, R.A., & Mahentiran, S. 2008. Corporate Governance, Transparancyand Performance of Malaysian Companies. Managerial Auditing Journal,Vol. 23 No.8, pp 744-778.

Chinn, Richard, Corporate Governance Handbook, Gee Publishing Ltd. London, 2000

Darmawati, Khomsyiah dan Rika Gelar R. 2005. Hubungan Corporate Governance dan Kinerja Perusahaan. Jurnal Riset Akuntansi Indonesia, Yogyakarta: Ikatan Akuntan I Vol 8, No. 1, Januari 2005.

Dr.Srinivasa Rao Chilumuri M.Com.,M.B.A.,Ph.D.2013. Corporate Governance in Banking Sector: A Case study of State Bank of India. IOSR Journal of Business and ManagementVol 8, Issue1. pp 15-20.

FCGI. 2001. Corporate Governance. Forum for Corporate Governance in Indonesia. Jakarta.

Freeman, R.Edward & Reed, David L.(1983). "Stockholders and Stakeholders: A New Perspective on Corporate Governance, California Management Review, Vol 25. No. 2. pp. 88-106.

Ghozali, Imam dan Anis Chariri. 2007.Teori Akuntansi. Edisi: Ketiga. Semarang : Badan Penerbit Universitas Diponegoro

Indra, Surya dan Ivan Yustiavandana. 2008. Penerapan Corporate Governance Mengesampingkan Hak-hak Istimewa dan Kelangsungan Usaha.Jakarta: Kencana Prenada Media Group.

Indrayani, Mei. dan Nurkholis. 2001. Persepsi Manajemen Perusahaan terhadap Prinsip-Prinsip Good Corporate Gavernance. TEMA(Vol II, No 2) :136-156.

Jensen, M.C. and Meckling, W.H. 1976. Theory of the Firm: Managerial Behavior, Agency Cost and Ownership Structure. Journal ofFinancial Economics. October. Vol. 3. pp. 305-360

Kabir Md. Humayun and Ismail Adelopo. 2012. Corporate Governance Disclosure Practices by Swaziland Public Enterprises. African Journal of Business Management Vol.6 (24), pp. 7136-7148.

Komite Nasional Kebijakan Corporate Governance .2006. Pedoman Umum GoodCorporate Governance.

OECD. 1999. OECD Principles of Corporate Governance.

Siregar, Silvia V. 2005. Pengaruh Struktur Kepemilikan, Ukuran Perusahaan dan Praktek Corporate Governance terhadap Pengelolaan Laba.SNA. VII.. Vol. 9. No. 3. Hal. 307 –326.

Shaw, John. C. Corporate Governance and Risk: A System Approach, John Wiley & Sons, Inc, New Jersey, 2003.

Suratman, Aji. 2000. Peranan Akuntan Pada Good Corporate Governance.

Media Akuntansi No.7 Th. 1 Maret

Tunggal, Imam Sjahputra dan Amin Widjaja Tunggal. 2002. Membangun Good Corporate Governance (GCG). Jakarta. Harvarindo.

The Indonesian Institute for Corporate Governance. 2006. Pengertian dan Konsep Corporate Governance, Jakarta: IICG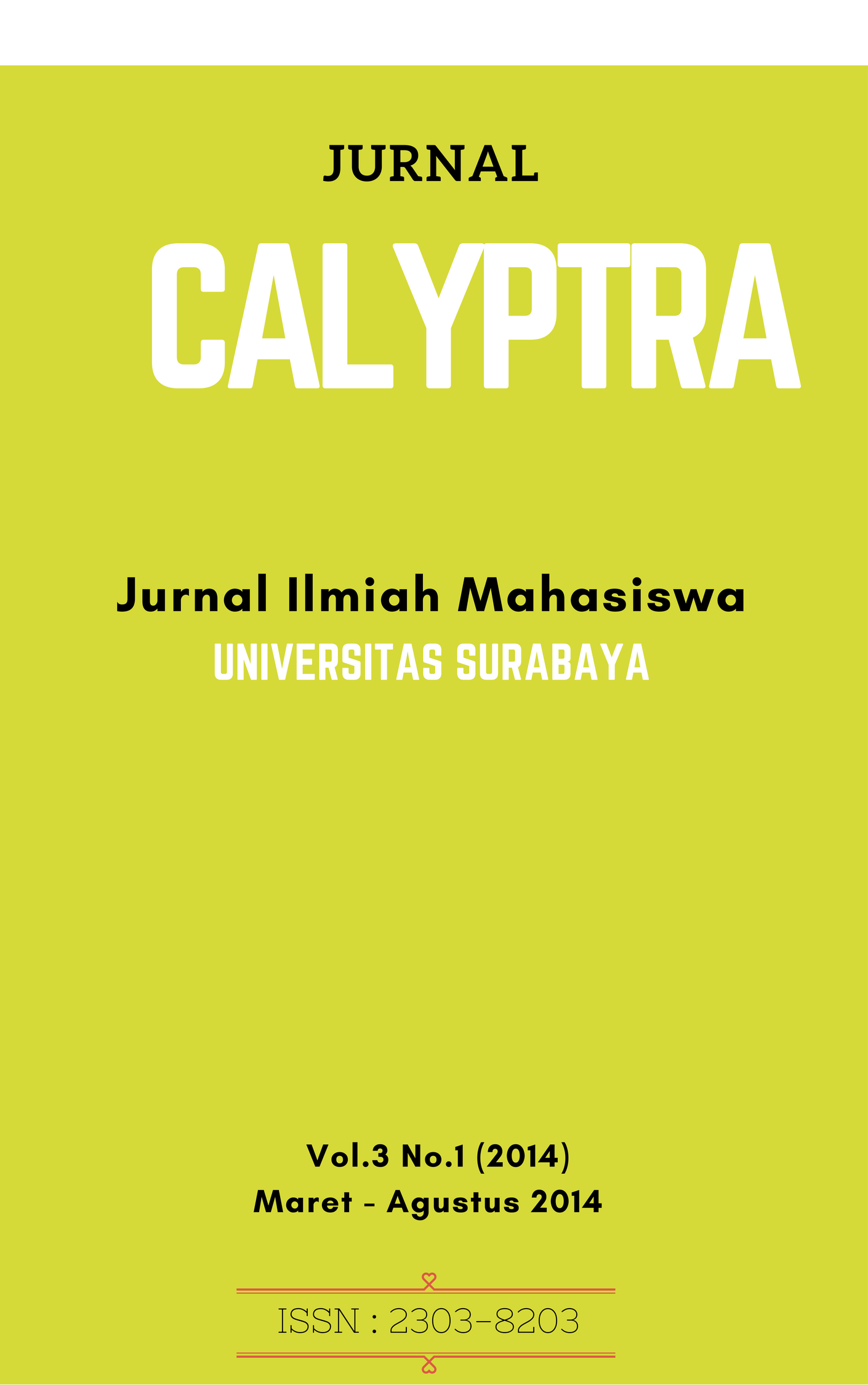 Section
Bidang Akuntansi (AK)
Articles published in CALYPTRA are licensed under a Creative Commons Attribution-ShareAlike 4.0 International license. You are free to copy, transform, or redistribute articles for any lawful purpose in any medium, provided you give appropriate credit to the original author(s) and the journal, link to the license, indicate if changes were made, and redistribute any derivative work under the same license.
Copyright on articles is retained by the respective author(s), without restrictions. A non-exclusive license is granted to CALYPTRA to publish the article and identify itself as its original publisher, along with the commercial right to include the article in a hardcopy issue for sale to libraries and individuals.
By publishing in CALYPTRA, authors grant any third party the right to use their article to the extent provided by the Creative Commons Attribution-ShareAlike 4.0 International license.