PSYCHOLOGICAL WELL BEING PADA PRIA LAJANG DEWASA MADYA
Gracilia Kurniati

Fakultas Psikologi Universitas Surabaya

Hartanti Hartanti

Fakultas Psikologi Universitas Surabaya

Nanik Nanik

Fakultas Psikologi Universitas Surabaya
Abstract
Tujuan penelitian ini adalah untuk mengetahui dinamika psychological well being pada pria lajang dewasa madya berdasarkan teori Ryff. Partisipan dalam penelitian ini adalah dua orang pria yang berstatus lajang dengan usia dewasa madya (40-60 tahun). Kedua partisipan ini akan dianalisis dengan pendekatan kualitatif life history. Hasil penelitian menunjukkan penerimaan diri pada pria lajang dipengaruhi oleh faktor internal dan eksternal. Adapun yang termasuk dalam faktor internal adalah hobi, motivasi, dan juga personality. Bila dilihat secara eksternal, faktor yang memengaruhi adalah relasi sosial secara umum dan secara khusus yaitu hubungan interpersonal dengan lawan jenis, serta social support. Setiap pria lajang tidak harus merasakan kesepian karena kondisi kesepian yang dialami pria lajang dapat diatasi dengan adanya relasi sosial yang baik dengan orang lain. Keadaan tersebut memiliki pengaruh pada tidak tercapainya psychological well being pria lajang.
Downloads
Download data is not yet available.
References
Alwisol. (2004). Psikologi kepribadian. Malang: Universitas Muhammadiyah Malang.

Badan Statistik Indonesia. (2008). Rata-rata umur perkawinan menurut daerah dan jenis kelamin, indonesia, 1992-2005, singulate mean age at marrage by area and sex, indonesia, 1992-2005. Jakarta: Penulis.

Baron, R.A, & Bryne, D. (2005). Psikologi sosial. Jilid II. Edisi kesepuluh (R. Juwita, Pengalih bhs.). Jakarta: PT. Erlangga.

Bartram, D., & Boniwell, L. (2007, September). The science of happiness: Achieving sustained pychological well being. Positive Psychology in Practice, pp. 478-482.

Bungin, B. (2003). Analisis data penelitian kualitatif. Jakarta: PT RajaGrafindo Persada.

Boland, S. (2007). Social support and sibling relationship in middle adulthoood. The Meeting of the Eastern Psychological Association, Philadelphia.

Catshade. (2008). Pria: lebih baik tidak nikah daripada menikahi wanita yang salah. Diunduh pada 16 Juni 2013, dari http://popsy.wordpress.com/2008/06/04/pria-lebih-baik-tidak-nikahdaripada-menikahi-wanita-yang-salah/

Christie, Y. (2008). Perbedaan psychological well being pada wanita lajang ditinjau dari tipe lajang. Skripsi, tidak diterbitkan, Program Sarjana Universitas Surabaya, Surabaya.

Coleman, T.F. (2006). The invisible man: single guys are focus of new study. Diunduh pada 10 September 2012,dari http://www.unmarriedamerica.org/column-one/4-2-06-survey-unmarriedamerican-men.htm

Continuing Psychology Education. (2008). Subjective well being (happiness). San Diego, California.

Cutrona, C.E. (1994). Perceived parental social support & academic achievement: an attachment theory perspective. Journal of Personality and Social Psychology.

Dariyo, A. (2003). Psikologi perkembangan dewasa muda. Jakarta: Grasindo. Dykstra, P.A. (1994). Loneliness among the never and formerly married: the importance of supportive friendship and a desire for independence: The Journals of Gorontology, series B, Vol.50B, Issue 5, S321-S329.

Fava, G.A., dan Ruini, C. (2003). Development and characteristic of a well-being enhancing psychotherapeutic strategy: well-being therapy. Journal of Behavior Therapy and Experimental Psychiatry, 34, 45-63.

Feist, J., & Feist, G.J. (2008). Theories of personality 6th edition (Y. Santoso, Pengalih bhs.). Yogyakarta: Pustaka Belajar.

Grossbaum, M.F. dan Bates, G.W. (2002). Correlates of psychological wellbeing at midlife: the role of generativity, agency and communion, and narrative themes. International Journal of Behavioral Development. Vol. 26 (2), 120-127.

Halim, M.S & Atmoko, W.D. (2005). Hubungan antara kecemasan akan HIV/AIDS dan psychological well being pada waria yang menjadi pekerja seks komersial. Jurnal Psikologi, 15 (1), 17-31.

Hurlock, E.B. (1980). Psikologi perkembangan: suatu pendekatan sepanjang rentang kehidupan edisi kelima. (Istiwidayanti & Soedjarwo, Pnglih bhs.). Jakarta: Erlangga.

Hurlock, E.B. (2003). Psikologi perkembangan: suatu pendekatan sepanjang rentang kehidupan edisi kelima. (Istiwidayanti & Soedjarwo, Pnglih bhs.). Jakarta: Erlangga.

Hanum, F. (2008). Menuju hari tua bahagia. Yogyakarta: UNY Press.

Imanoviani, T.E.D. (2009). Difference in burnout tendencies level on married and single career woman. Undergraduate program: Gunadharma University. Diunduh pada 18 September 2012, dari
http://papers.gunadarma.ac.id/files/journals/5/articles/965/public/965-2562-1-PB.pdf

Indriana, Y., Indrawati, E.S., & Ayuningsih, A. (2007). Persepsi perempuan karir lajang tentang pasangan hidup: studi kualitatif fenomenologis di Semarang. Arkhe, No.2, 153-167.

Indriyani, P. (2011). Loneliness dan coping loneliness pada istri anggota TNI yang ditinggal bertugas suami ke luar daerah (Studi Deskriptif). Skripsi, tidak diterbitkan, Program Sarjana Universitas Gunadharma, Depok.

Kartono, K. (2005). Teori kepribadian. Bandung: Mandar Maju.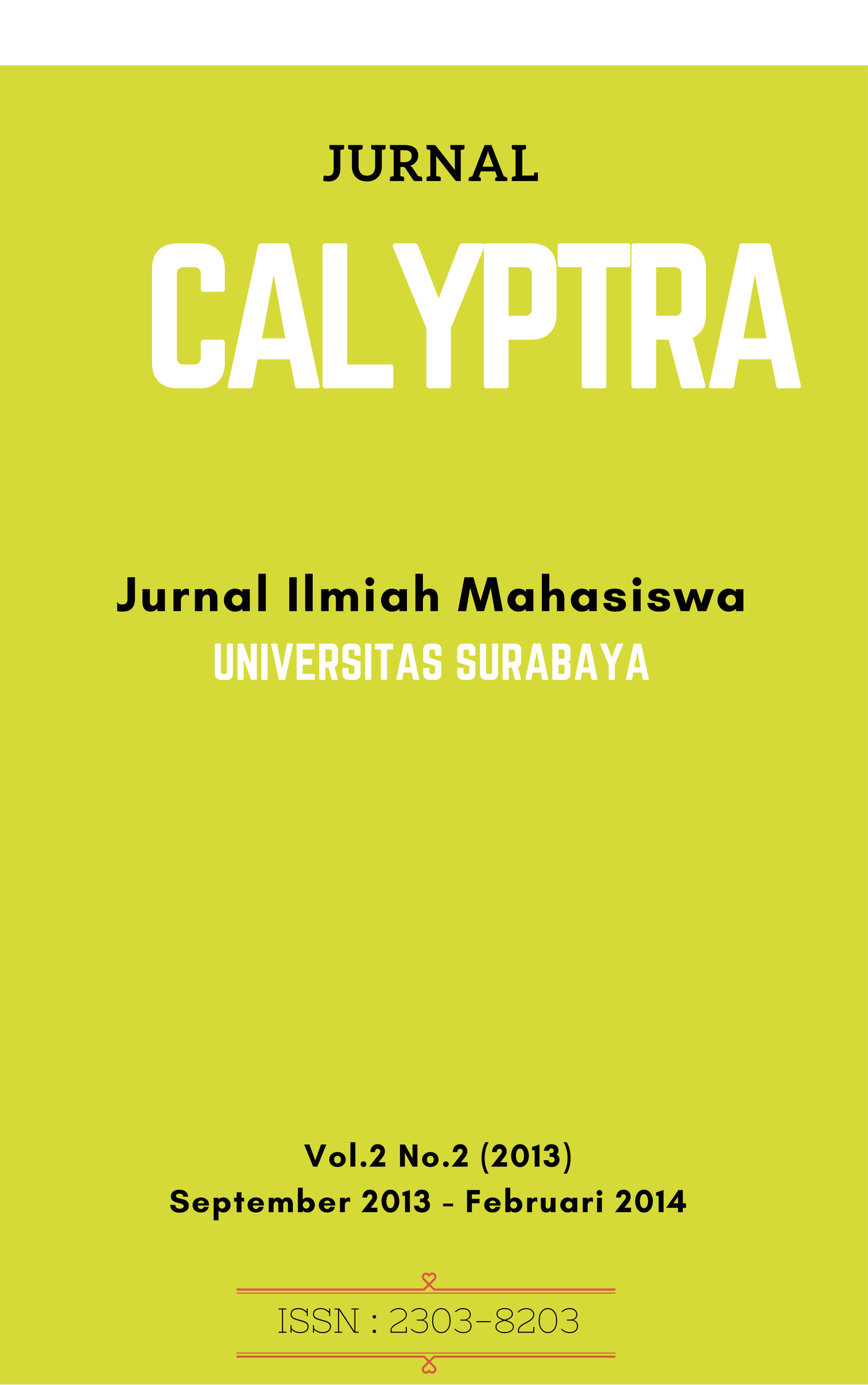 Section
Bidang Psikologi (K)