EVALUASI RISK MANAGEMENT PADA PARA PENGEPUL TEMBAKAU DI KECAMATAN BAURENO KABUPATEN BOJONEGORO
Vina Erviana

Jurusan Akuntansi Fakultas Bisnis dan Ekonomika Universitas Surabaya

Yenny Sugiarti

Jurusan Akuntansi Fakultas Bisnis dan Ekonomika Universitas Surabaya
Abstract
Penelitian ini bertujuan untuk memberikan pemahaman lebih mendalam tentang evaluasi risk management untuk small company pada para pengepul tembakau di Kecamatan Baureno Kabupaten Bojonegoro. Sehingga dapat dievaluasi bagaimana pengelolaan yang selama ini telah dilakukan oleh pengepul dengan rekomendasi yang diberikan. Penelitian ini menggunakan pendekatan kualitatif applied research dengan menggunakan sampel pengepul tembakau di Kecamatan Baureno Kabupaten Bojonegoro. Jumlah sampel yang digunakan dalam penelitian ini adalah sebesar 10 pengepul tembakau. Hasil penelitian ini menunjukkan bahwa pengepul tembakau di Kecamatan Baureno Kabupaten Bojonegoro tidak menerapkan risk management secara formal. Masih banyak pengelolaan yang tidak sesuai dengan pengelolaan yang tepat. Seharusnya para pengepul melakukan identifikasi, penilaian, pengelolaan risiko hingga pemantauan supaya badan usaha bisa mendapat keuntungan yang lebih dari sebelumnya. Peneliti memberikan rekomendasi kepada para pengepul untuk mengatasi risiko secara umum dengan melakukan reduction. Rekomendasi ini berguna bagi badan usaha untuk mengelola risiko yang ada pada usahanya.
Downloads
Download data is not yet available.
References
Badan Pendidikan dan Pelatihan Keuangan. 2009. Workshop Manajemen Risiko. http://www.bppk.depkeu.go.id/index.php/id/berita/379-workshop-manajemen-risiko, diakses tanggal 1 Juni 2013 (online).

CPA Australia Ltd. 2012. Asia-Pacific Small Business Survey 2012. http://www.cpaaustralia.com.au/~/media/Corporate/AllFiles/Document/professional-resources/business/small-business-survey-2012.pdf diakses 15 September 2013 (online).

Deloitte. 2013. Global risk management survey, eighth edition: Setting a higher bar http://www2.deloitte.com/-content/dam/Deloitte/-global/Documents/Financial-Services/us_aers_grr_grms8_infographic-_072313.pdf diakses 12 September 2013 (online).

Detik Finance. 2007. Risiko Ekonomi RI Terburuk. http://finance.detik.com/read/2007/02/14/110849/741989/4/risiko-ekonomi-ri-terburuk diakses tanggal 21 Mei 2013 (online).

Hwang, Bon-Gang, Xianbo Zhao and Li Ping Toh. 2013. Risk management in small construction projects in Singapore: Status, barriers and impact. International Journal of Project Management. http://ac.els-cdn.com/S0263786313000100/1-s2.0-S0263786313000100-main.pdf-?_tid=cdc45b1e-6310-11e3-94cd-00000aacb35d&acdnat=13868411-37_44263e92939d4d3810398309e3498259 diakses 21 September 2013 (online).

Moeller, Robert. 2009. Brinks Modern Internal Auditing : a Common Body of Knowledge. Hoboken: John Wiley & Sons

Sampoerna. 2011. Tentang Tembakau Indonesia. http://www.sampoerna.com/id_id/our_products/farming_in_indonesia/about_tobacco/pages/about_tobacco.aspx diakses 18 September 2013 (online)

Tempo bisnis. 2012. Jelang Musim Hujan, Harga Tembakau Merosot. http://www.tempo.co/read/news/2012/10/08/090434426/Jelang-Musim-Hujan-Harga-Tembakau-Merosot diakses 18 September 2013 (online).

Tribun News. 2013. MPKKI: Amerika Serikat Saja Masih Lindungi Industri Rokok. http://www.tribunnews.com/bisnis/2013/08/31/-mpkki-amerika-serikat-saja-masih-lindungi-industri-rokok diakses 10 September 2013 (online).

Willebrands, Daan, Judith Lammers and Joop Hartog. 2012. A successful businessman is not a gambler. Risk attitude and business performance among small enterprises in Nigeria. Journal of Economic Psychology Volume 33, Issue 2 Pages 342–354. http://www.sciencedirect.com.pustaka.ubaya.ac.id/science/article/pii/S0167487011000377# diakses 15 September 2013 (online).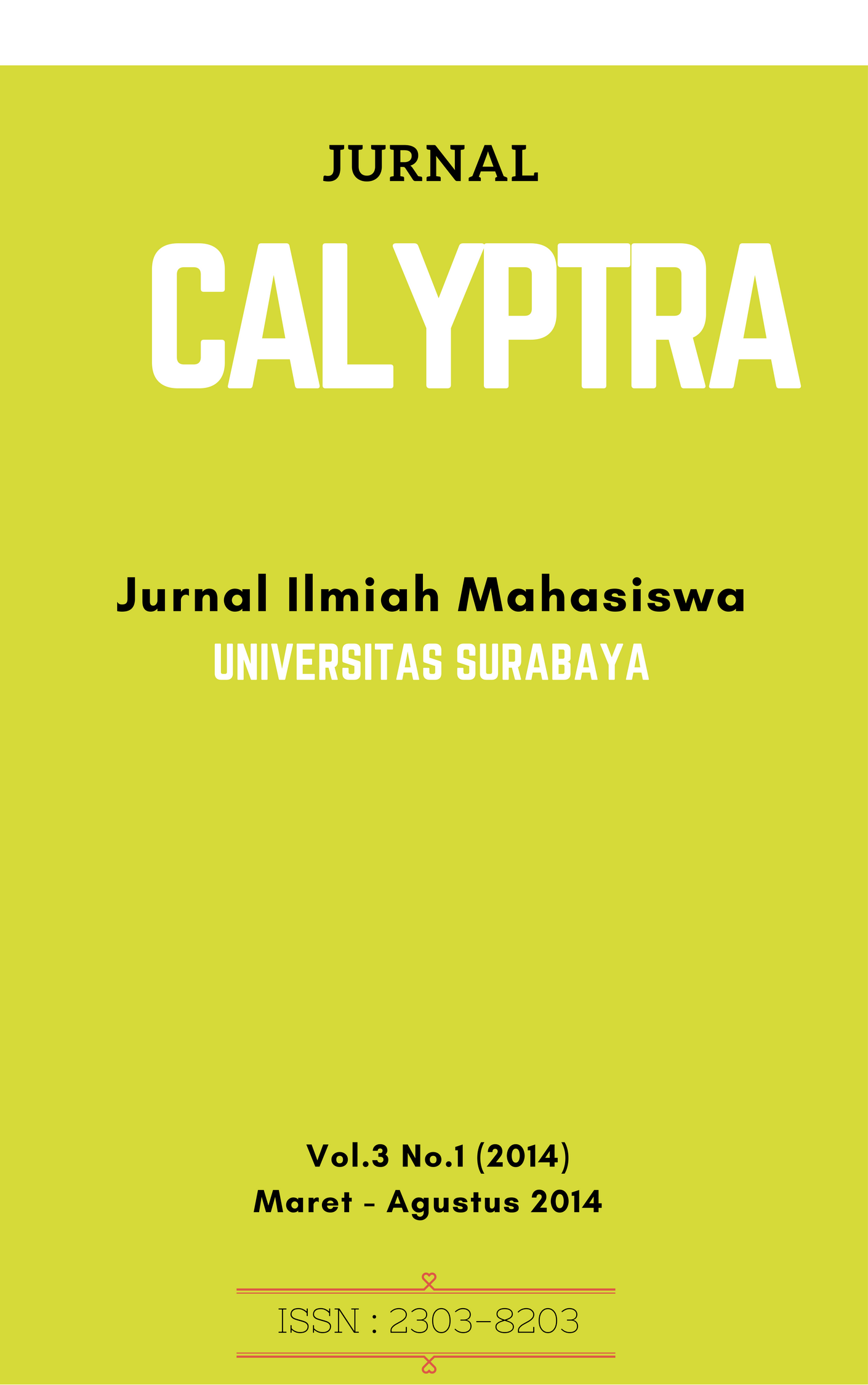 How to Cite
ERVIANA, Vina; SUGIARTI, Yenny. EVALUASI RISK MANAGEMENT PADA PARA PENGEPUL TEMBAKAU DI KECAMATAN BAURENO KABUPATEN BOJONEGORO.
CALYPTRA
, [S.l.], v. 3, n. 1, p. Hal. 1 - 14, mar. 2014. ISSN 2302-8203. Available at: <
http://journal.ubaya.ac.id/index.php/jimus/article/view/855
>. Date accessed: 22 june 2018.
Section
Bidang Akuntansi (AK)